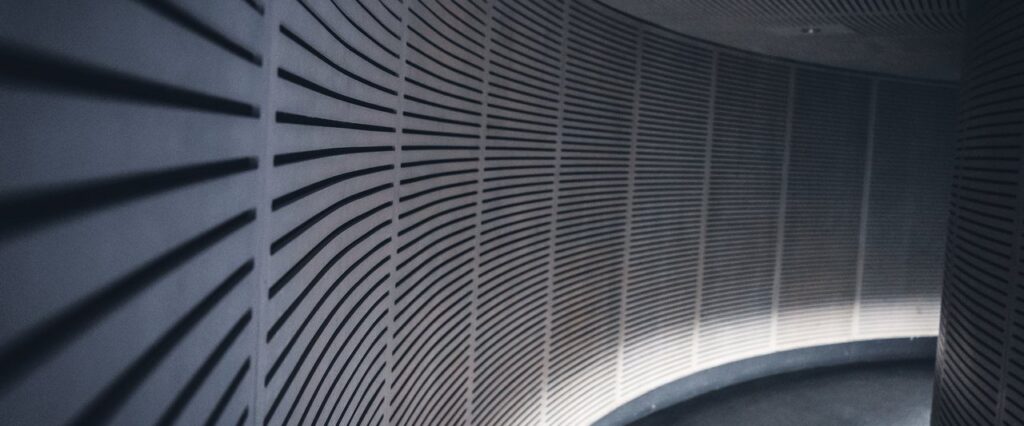 The Consortium
National and Kapodistrian University of
Athens
The National and Kapodistrian University of Athens (NKUA) is the largest state institution of higher learning in Greece, and among the largest universities in Europe. As all other Greek universities, it is a self-governed legal entity of public law and all major policy issues are determined by the Ministry of National Education and Religion. Retaining its academic autonomy, it fully respects the constitutionally secured right to everyone for a free education. This is possible because it is funded by the state. Moreover, It is progressively succeeding to benefit from its property and legacies, as well as from the funding of research projects with national and international partners. All funds are invested into the management and operation of educational, research and cultural programmes, into student and staff services and grants. The NKUA offers today 43 Departments and 183 postgraduate programmes.
With a student body of about 125.000 undergraduate and postgraduate students, 8.800 doctoral students, over 2.000 members of academic staff and approximately 1.300 administrative and secretarial staff and specialised personnel, the University of Athens aims at excellence in both teaching and research in a significantly varied range of disciplines.
In order to respond to new challenges, some of the major steps the University of Athens is taking concern the rapid development of the following:
New Faculties and Departments which offer undergraduate programmes in novel areas of knowledge. Interdisciplinary programmes of study for different target groups. A great variety of taught and research-based postgraduate programmes. Laboratories, centres and library schemes providing staff and students with conditions to use new technologies and access information nationally and internationally. Infrastructure for the use of ICT in education and the operation of e-classes. An academic and career information service. A business relations service. Organized programmes and bilateral agreements with European and other foreign educational and research institutions for the exchange of students, academic staff and young researchers. Academic and market-based research projects involving national and international partners. Better conditions for the teaching and learning of a variety of languages by Greek students and for the teaching and learning of Greek as a foreign language.
The vision of the NKUA is based on the main principles: research, education and training shall be characterized by a quest for high quality and distinction; the University's leading role shall be safeguarded by a constant engagement to innovation and creativity; the academic community members shall participate actively in scientific, social and cultural events; our standpoints shall reflect our historical and contemporary Greek culture worldwide through scientific activities.
NKUA aims to advance knowledge and educate students in sciences and arts that will best serve the nation and the community of the twenty first century. Committed to innovation and academic excellence, we seek to infuse each member of our academic community with the passion of research and knowledge gain. We encourage cultivation of creativity, maturation of social and cultural sensibilities as well as critical thinking, by supporting free and open dialogue and a culture of integrity and diversity.
The Department of European and International Relations of the National and Kapodistrian University of Athens aims at its active participation in the formation of current developments of the European and international education and culture. It positively contributes to the processes that take place in the decision-making centers regarding Higher Education.
Furthermore, the university places emphasis on the promotion of its high standard educational and cultural work.
The accomplishment of these aims is being realized through:
the active involvement in the ERASMUS+ Program.
the participation in other European educational program of scientific cooperation and mobility.
the conclusion of international bilateral agreements of scientific cooperation with Institutions of Higher Education and the participation in international independent programs.
the membership in international university organizations, associations and networks.
The long-term strategies and the main directives of the work of the Department of European and International Relations are set by the Rectoral Authorities and the Senate of the university, in collaboration with the Committee of International Relations and European Educational Programs.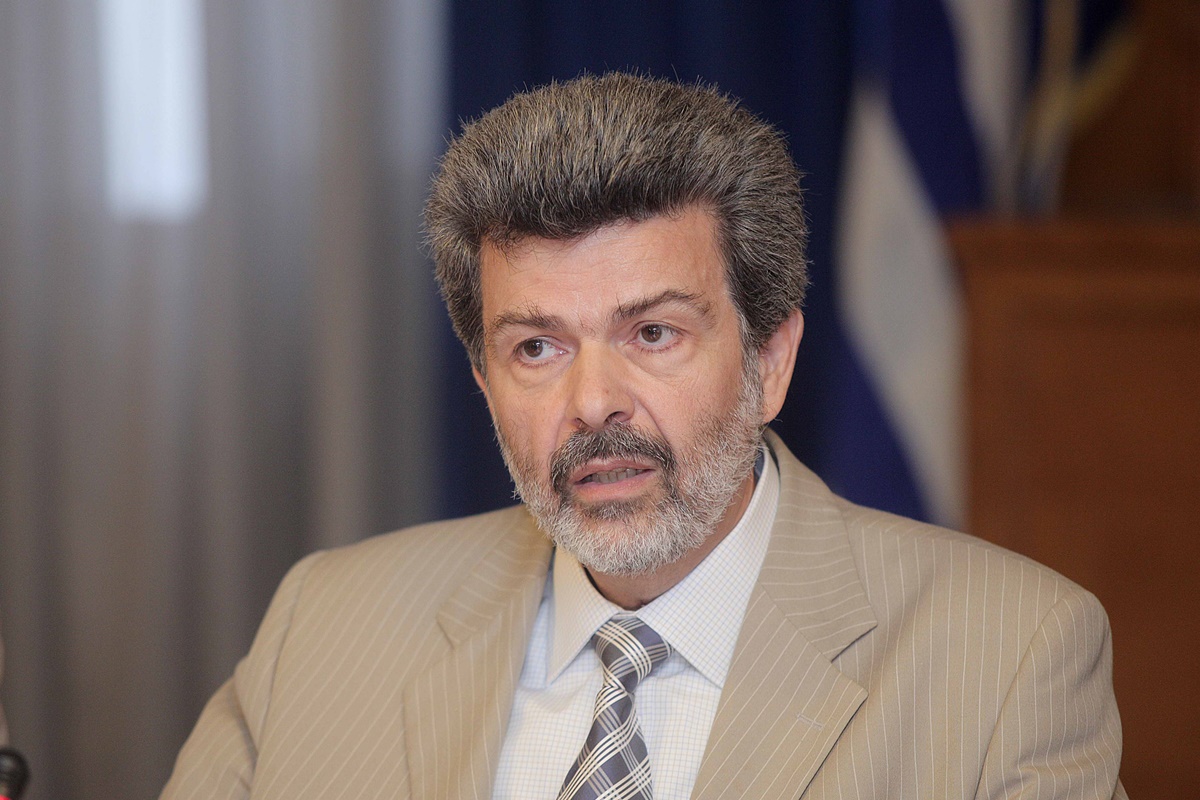 Napoleon
Maravegias
Dr. Napoleon Maravegias is a Professor at the Department of Political Science and Public Administration. He was President of the National Agricultural Research Foundation (ETHIAGE), (1999-2004). In 2006, 2009 and 2012 he was President of the Hellenic University Association for European Studies (EPEES) and from 2008 to 2010 he was a member of ADIP (Quality Assurance Authority in Higher Education). From 2010 to 2015, was President of B.D. of the Technological Educational Foundation of the Ionian Islands and Vice President of the European Center of Excellence Jean Monnet of the University of Athens. From 2015 to 2019, he was elected and served as NKUA Vice Rector. He also served as Minister of Rural Development in the Service Government for the period May-June 2012. He has implemented numerous researches, European and Erasmus+ programs.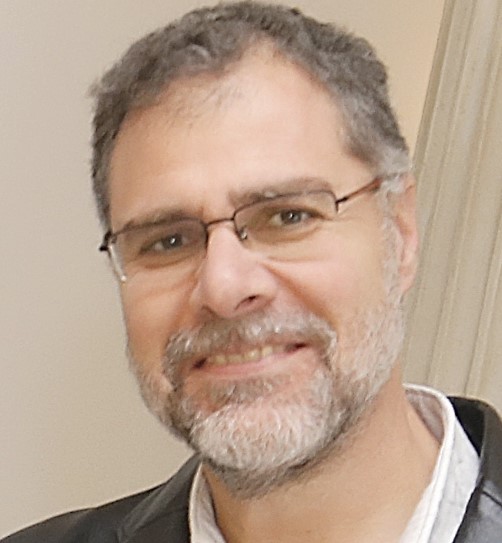 Yiannis
Roussakis
Dr. Yiannis Roussakis is an Associate Professor of Education Policy and Teacher Education at the National and Kapodistrian University of Athens. He holds a Ph.D. in Comparative Education and Education Policy from University of Athens, Greece. He has served as a Counsellor for Primary Education and In-Service Training of Teachers, Office of European and International Policy, Greek Institute of Education Policy (2012-2017). He has also participated as a tutor / trainer in numerous in-service training seminars, programs and European projects (i.e. Erasmus Intensive Programs, Comenius teacher training seminars, Jean Monnet Modules) for primary and secondary school teachers. The subjects were mainly relevant to European and International Education Policies, Teacher Education, Quality of Education and Educational Assessment.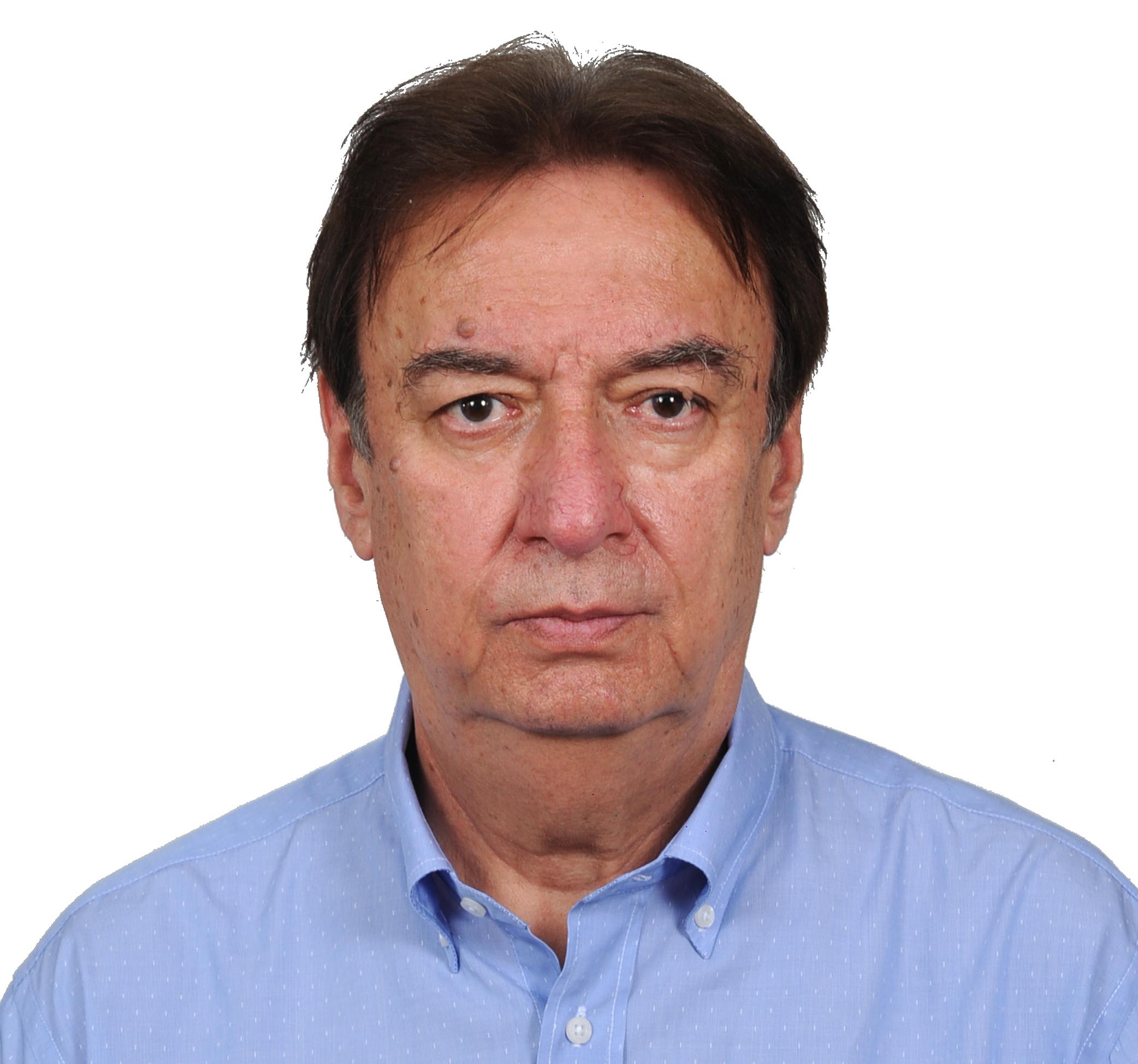 Georgios
Passias
Dr. Georgios Passias is a Professor in the field of "Comparative Pedagogy and European dimension in education" at National and Kapodistrian University of Athens. He has worked as a teacher in schools in Athens, Piraeus and Rhodes. He has also worked at the Pedagogical Institute in the Departments of Evaluation, Research and Quality and served as a Fellow at the Evaluation Department. During this period, he was involved in the implementation of European programs and the implementation of innovations. He was the Deputy Scientific Officer of the project "Schools for the Implementation of Experimental Education Programs-SEPPE".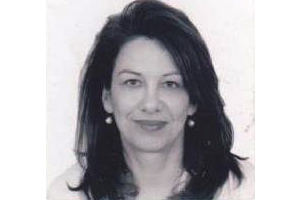 Aspasia
Economou
Counselor of Legal and Political Sciences
Dr. Aspasia Economou works at the Institute of Educational Policy in the position of Counselor of Legal and Political Sciences. She has published in scientific journals and has a significant presence in scientific conferences. She has participated as a coordinator, but also as a member of project teams in the elaboration of Curricula, educational materials and textbooks. She was a trainer in the European Training Program Jean Monnet "Learning EU at schools", of the European Center of Excellence Jean Monnet of the University of Athens (2013-2018). She has been coordinator for the European program "ACT-ACTive citizenship projects to enhance pupils 'social and civic competencies".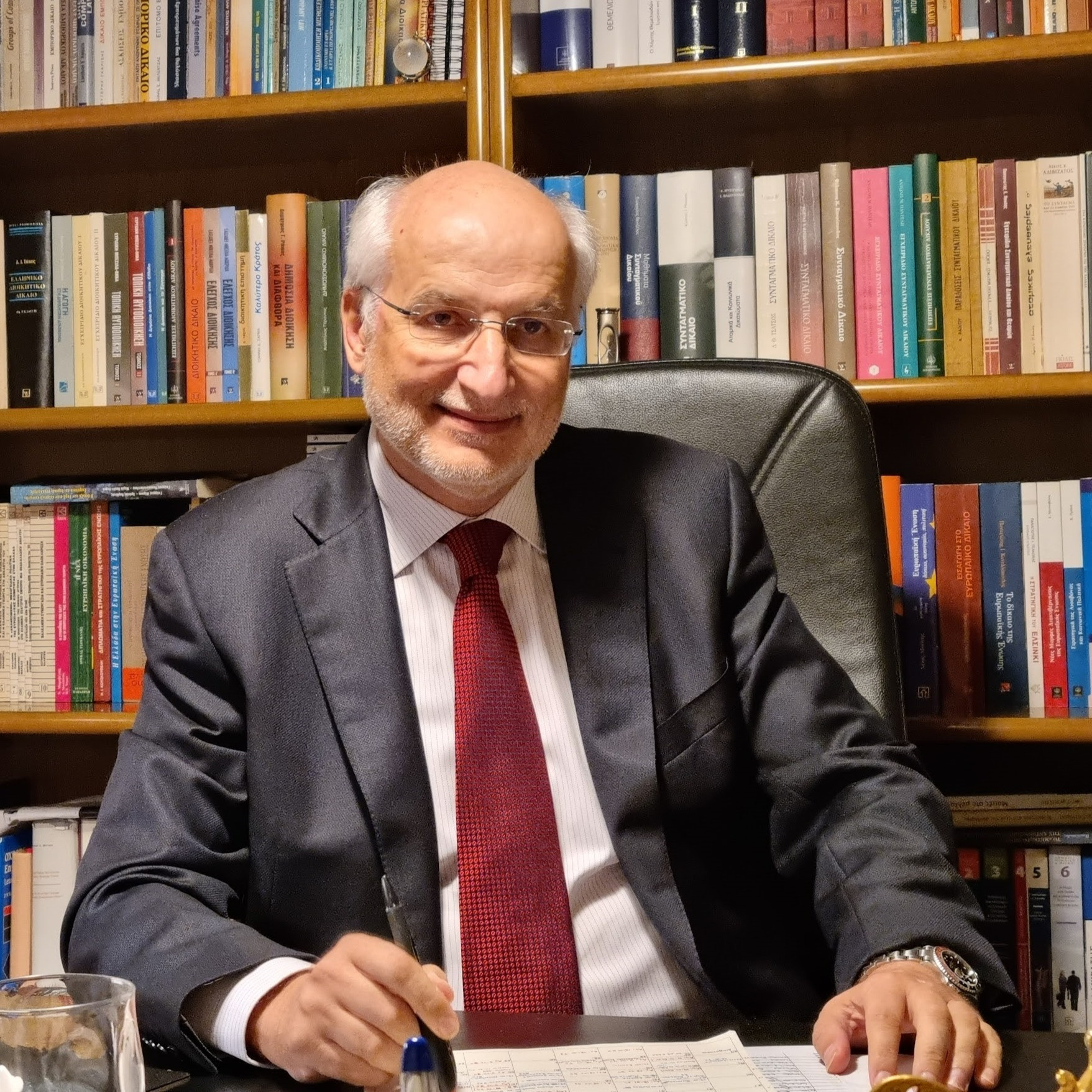 Nikos
Sarris
Functional Scientific Personnel
Dr. Nikos Sarris works as a Functional Scientific Personnel grade Α ́at National Center of Social Research (EKKE). He has worked as a Lecturer in university tuition center for candidate students of National School of Public Administration. He has also participated in EU funded programs concerning immigration and social exclusion. His research interests lie in the area of European integration, immigration, policies, institutions and political analysis.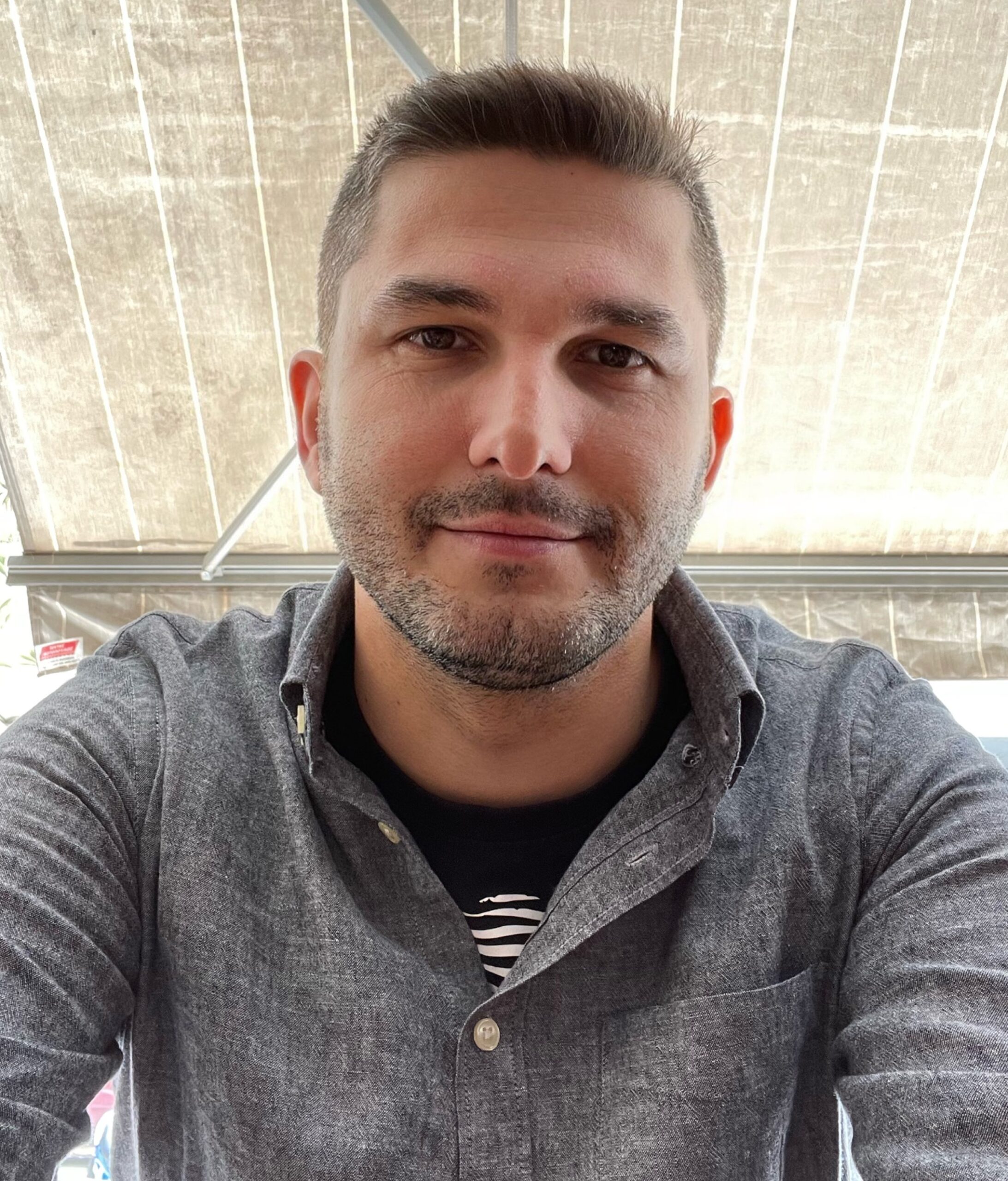 Stavros
Pantazopoulos
Dr. Stavros Pantazopoulos is Special Scientist at Panteion University and postdoctoral researcher at the University of Peloponnese. He has received his PhD in social policy from Panteion University, holds BA in history and archaeology, MA in historic demography and MSc in cultural organisations management.
His research interests lie in the fields of social and economic history of Greece, social policy and social demography.
Scientific Society for
Social Cohesion and Development
The Scientific Society for Social Cohesion and Development (EPEKSA), was founded in 2006 by prominent social scientists and activists on the field of social policy. EPEKSA is a well-known, politically independent centre of scientific research and social intervention, operating as a non-profit, civil society organisation. The main objective of EPEKSA is the promotion of the principles of social justice, solidarity and equality, as found in the documents and founding declarations of international organizations and national constitutions.
As far as the administrative division of the Society is concerned, EPEKSA is being managed by a Board of Directors. The Scientific Council guarantees the scientific validity of the actions and the publications. In both Boards, participate prominent individuals from the Academic Community and the society. EPEKSA's activities include implementation of National and European programmes, publicity actions, surveys conduction, scientific researches implementation, conferences and workshops organisation and publications.
In addition, EPEKSA has cooperated successfully in the past and maintains strong cooperative ties with the Greek Government, Greek Ministries, Universities in Greece and abroad, the European Commission, World Health Organization and numerous other scientific, research and governmental entities. Since 2006, EPEKSA has been publishing the bi-annual Scientific Journal "SOCIAL COHESION AND DEVELOPMENT" focused on social matters, including migration, education, and European social policies.
Based in Athens, the workforce consists of forty-six (46) scientists of social, economic and political sciences. The permanent personnel in the beginning of 2020, was 8 employees and 2 in-house collaborators. In EPEKSA's activities, scientists, researchers and activists are involved. In addition, there are over sixty (60) volunteers active in promoting the Society's objectives.
Moreover, EPEKSA maintains seven (7) branches in seven different Greek cities and has implemented or is implementing more than forty (40) programmes (National and European) and action plans in the last 15 years. These programmes are related to poverty and social inequality, migration, European social policies, public employment policies, social inclusion policies, social protection, and long-term health care, family policy, gender, child policies, social and sustainable development, education and vocational training, corporate social responsibility, youth.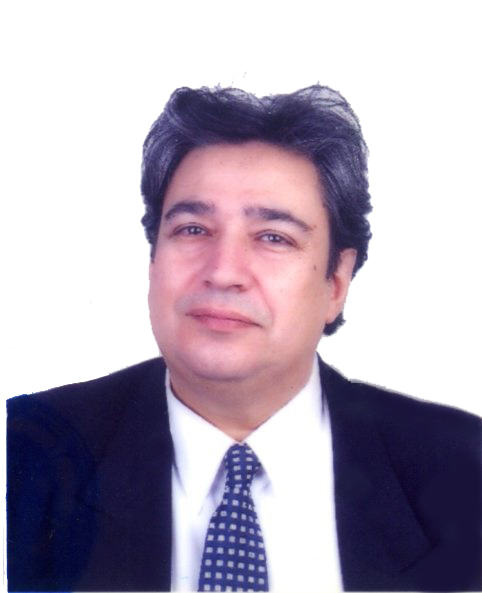 Theodoros
Sakellaropoulos
Emeritus Professor - President of EPEKSA
Dr. Theodoros Sakellaropoulos, the President of EPEKSA, is Emeritus Professor on Social Policy and former Dean of the School for Social Sciences at Panteion University. He has also been appointed as Secretary-General for social security in the Ministry of Employment and social security. He has taught, published and researched over thirty years on social development and policies. As Project manager and/or scientific coordinator has designed, directed and completed many European and National projects, elaborated policy recommendations for improving public policies and measures on behalf of the Society, the University, the Greek government or other European and international Organisations, as well as the protection of the workers' rights. Immigrants' employment, social and cultural inclusion and health.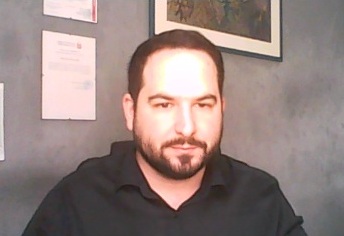 Nikos
Kourachanis
Dr. Nikos Kourachanis is Assistant Professor of Social Policy and Housing at the Department of Social Policy of Panteion University. His research interests are focused on social citizenship and social integration policies for vulnerable groups, such as homeless, migrants and refugees. He has authored five books in Greek and in English: Homelessness and Social Exclusion in Crisis Greece (2017, Topos, in Greek), Housing Policies (Papazisi, 2017 in Greek), Housing and Society (Ed., Dionicos, 2019 in Greek), Refugee Housing Policies (2019, Topos in Greek) and Citizenship and Social Policy (2020, Palgrave Macmillan) and many scholarly articles in greek and international academic journals.His research interests lie in the fields of social and economic history of Greece, social policy and social demography.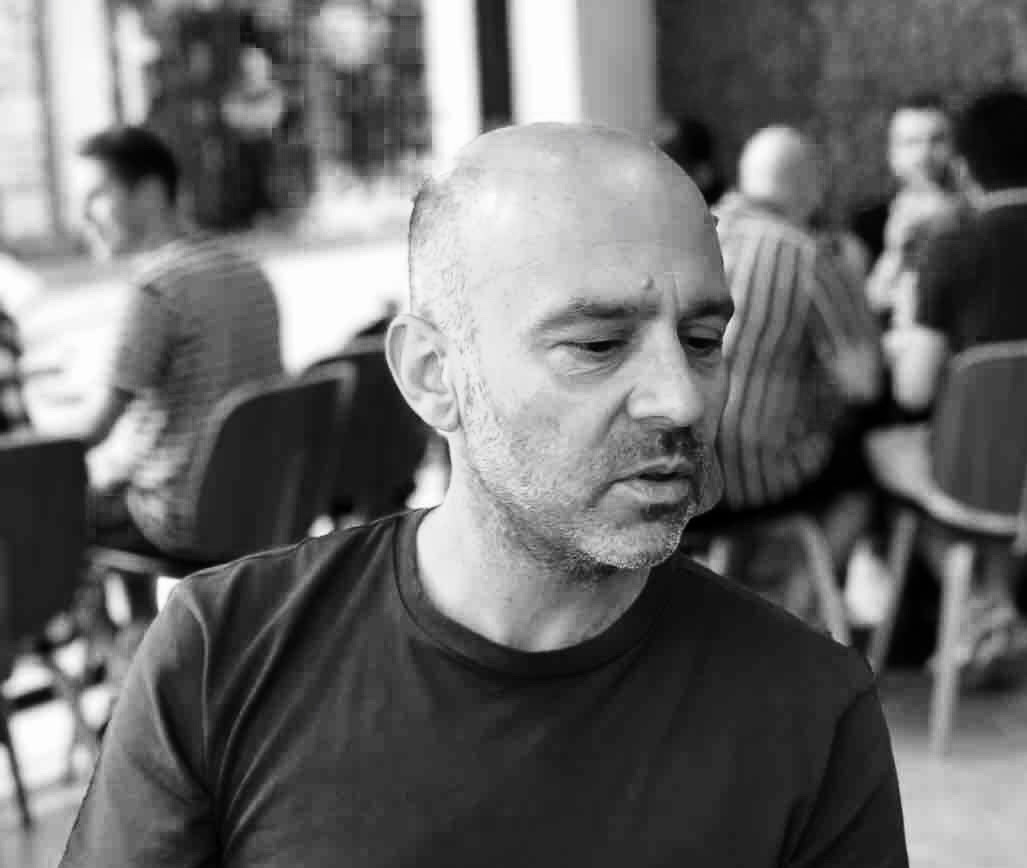 Christoforos
Skamnakis
Christoforos Skamnakis is an Assistant Professor of Social Policy.
He studied social policy and anthropology and he received his PhD degree in Social Policy in 2003. From 2004 to 2018 he worked at the Department of Social Administration and Political Science at Democritus University of Thrace.
His main research interests are in the field of applied social policy and the planning of social protection policies, as they specialize mainly in local-level, also the sub-national dimension of social policy in the EU countries.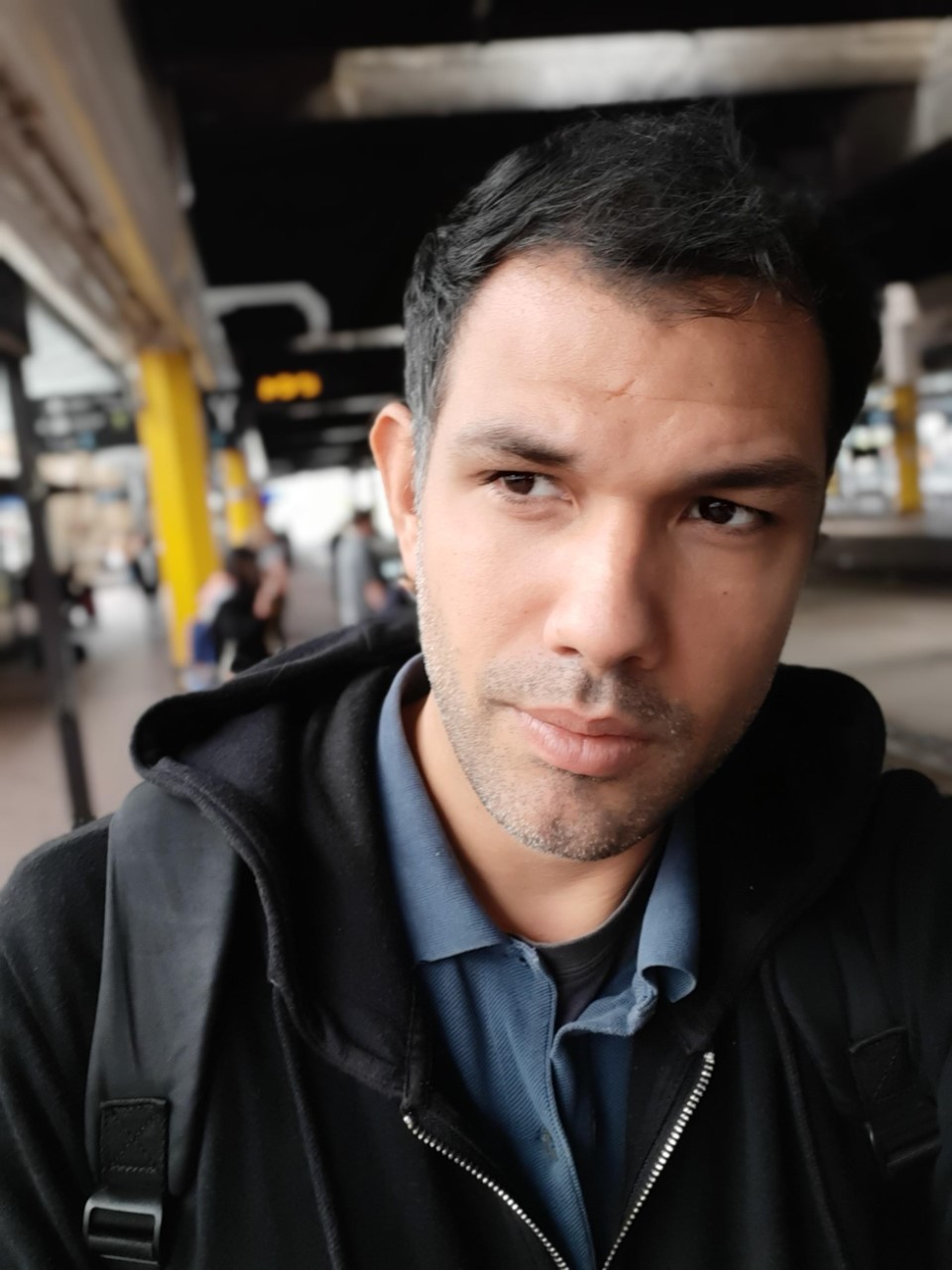 Georgios
Papaioannou
Georgios Papaioannou is a post-doctoral Fellow at the Department of Social Policy (Panteion University of Social and Political Sciences). He holds a BA in History and a MSc in Historical Demography. Since 2017 he holds a PhD in Sociology. He has collaborated with the Professor of Sociology at the University of Lorraine, Antigoni Mouchtouris, in the editing and translation of two of her books from French into Greek (2015 and 2020). He has published his first book titled "Professional Communities in Greece: The Metalworkers of Larymna" from the series of books Sociology and Work of Papazisis Publications, which is based on his doctoral dissertation ("Social Networks and Economic Change: Larymna, from rural community to an industrial area". His scientific interests are placed in the field of economic sociology, especially in the analysis of social networks in times of change and crisis.
Kiel University of Applied Sciences (Kiel UAS – www.wissenschafftzukunft-kiel.de) is the largest institution of its kind in Schleswig-Holstein, with its more than 7,300 students (2018). Currently, its six faculties (Computer Science & Electrical Engineering, Agricultural Sciences, Mechanical Engineering [incl. Naval Architecture & Maritime Engineering; Offshore Systems Engineering], Media, Social Work & Health, and Business Management) offer ca. 35 Bachelor's and Master's degrees, supplementary degrees and continuing education courses. Knowledge and technology transfer as well as interdisciplinary, application-oriented research & development and teaching are major characteristics of the university's profile.
Kiel UAS is committed to creating a climate that supports gender equity & diversity. It reinforces employment and educational processes that are gender appropriate, intercultural and non-discriminatory. Gender and Diversity at Kiel UAS are mainly represented by the Office of Equal Opportunities and the Institute of Interdisciplinary Gender Research and Diversity.
The Office for Gender Equality gives advice to university bodies as well as staff and students on all matters pertaining to gender equality. The Institute for Interdisciplinary Gender Research and Diversity possesses broad national and international proficiency in research and knowledge transfer with regard to gender and diversity matters. Moreover, both institutions have a longstanding expertise in Gender Mainstreaming, gender analysis and gender training.
Kiel UAS focus on the following research priorities:
Challenges and chances of the demographic change;
Transition towards a society being obliged to sustainability;
Mechatronics and power electronics;
Science communication;
Marine and offshore technology
The Fachhochschuele Kiel team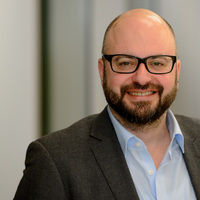 Vassilis
Tsianos
Dr. Vassilis Tsianos is Professor at the University of Applied Sciences, Kiel, where he teaches theoretical sociology, migration studies, urban sociology, social policy and methods in qualitative social research. He holds a Bachelor Degree (BA) in Sociology and a Master Degree (MA) in Sociology of migration and racism. His PhD thesis discusses the relationship between new Migration and Precarity in the EU. He coordinated and facilitated numerous research projects such as the project "Transit Migration" (2003-2005) investigating European border regimes and new forms of migration in South Eastern Europe (financed by the German Federal Cultural Foundation) where he looked at the shaping of the European border regime and migration in Greece.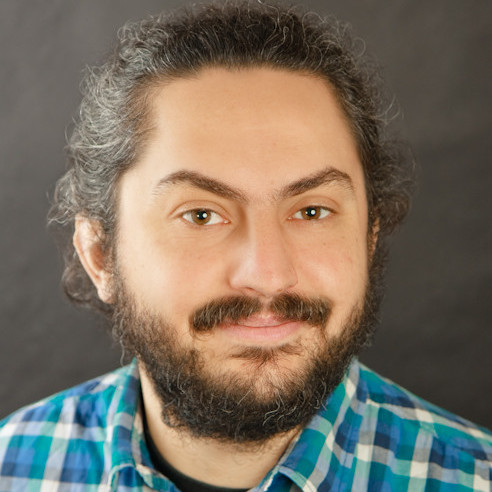 Chris
Zisis
Chris Zisis is a PhD Candidate at the Institute of Cultural Anthropology, University of Hamburg.
He holds a Bachelor Degree (B.A) in Philosophy and History of Science (National University of Athens, Greece) and a Master's Degree (M.A) in the field of Museum/Heritage Studies from the postgraduate Program "European Cultural Heritage Strategies" (European University Viadrina Frankfurt/Oder).





University of
Urbino Carlo Bo
The University of Urbino Carlo Bo is a more than 500 years old academic institution in Italy. It is involved in a wide array of scientific sectors and degrees, ranging from Chemistry to Sports Sciences, from Education Studies to Sociology, from Language Studies to Law. Students enrolled in MA or BA programmes are more than 14,000, plus some other 2,000 involved in PhD programmes, postgraduate programmes, update and refresher courses. Tenured teaching staff sums up to some 330 persons.
This project will be managed by the Department of Economics, Society and Politics, that is responsible for MA/BA programmes in Social Work, Sociology, Political Science, Economy and Management, with a staff of some 50 tenured professors and researchers. It is a rich environment for interdisciplinary research, with a focus on policy analysis and practice, supporting evidence-based policy-making and action-research in social assistance, health, education, migration and economic policy. Also, with a special attention on multilevel governance and bottom-up approach to its analysis.
What is more, according to specific research interests, the research group can mobilize expertise from an Interdepartment centre devoted to applied studies on diversity and migration, whose members have a background in education, language studies, law, anthropology, psychology and sociology.
The Department also enjoys a strong regional and national network of partners: from public institutions to NGOs, including those active in the fields of migration and education.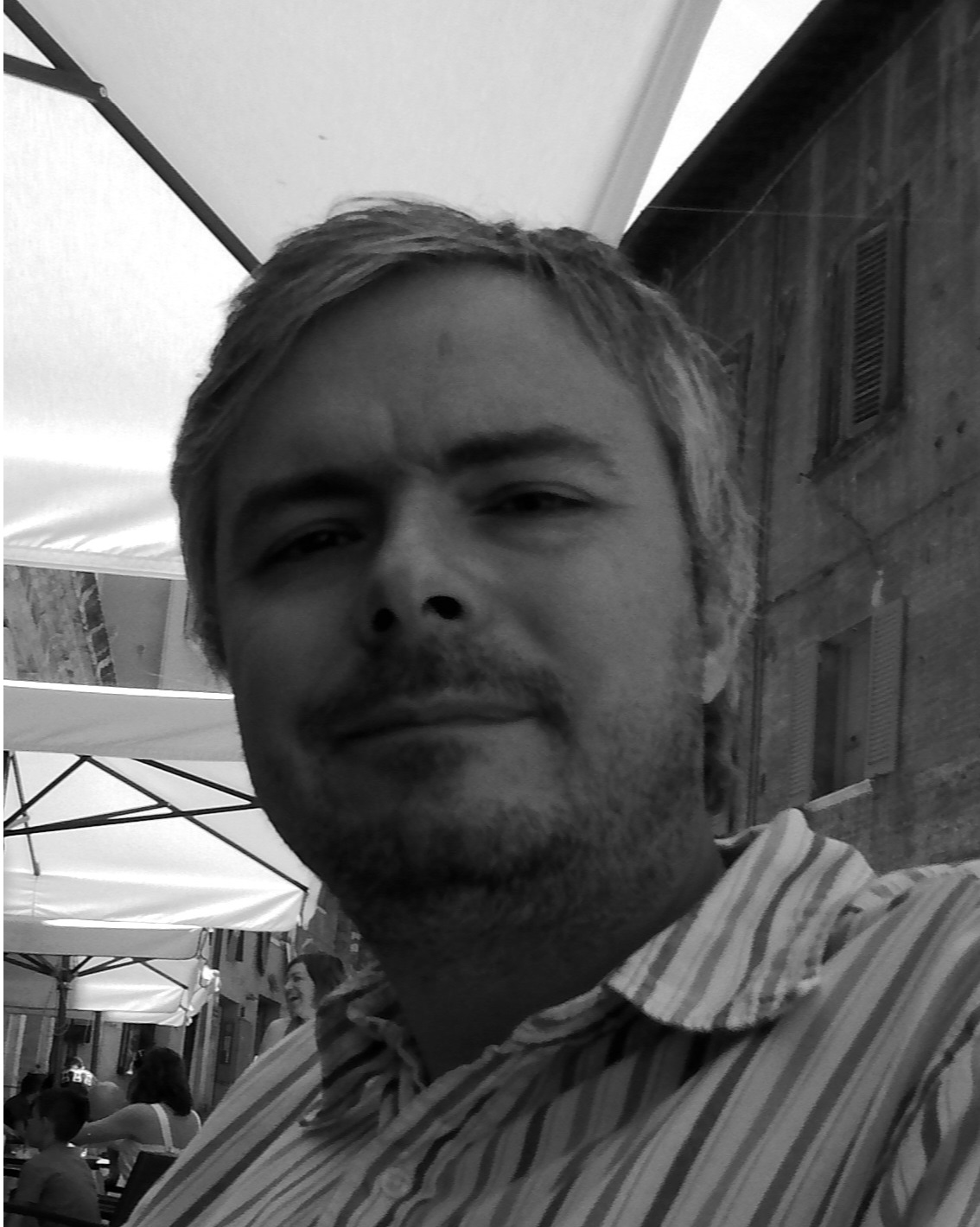 Eduardo
Barberis
Dr. Eduardo Barberis is associate professor in Sociology. Holds the chairs of "Sociology of Space" and "Immigration Policy", has a rich research experience in the multilevel governance of welfare policy and migration, including local unit coordination in the above-mentioned projects DIVERCITIES and IMPROVE, and in national AMIF projects.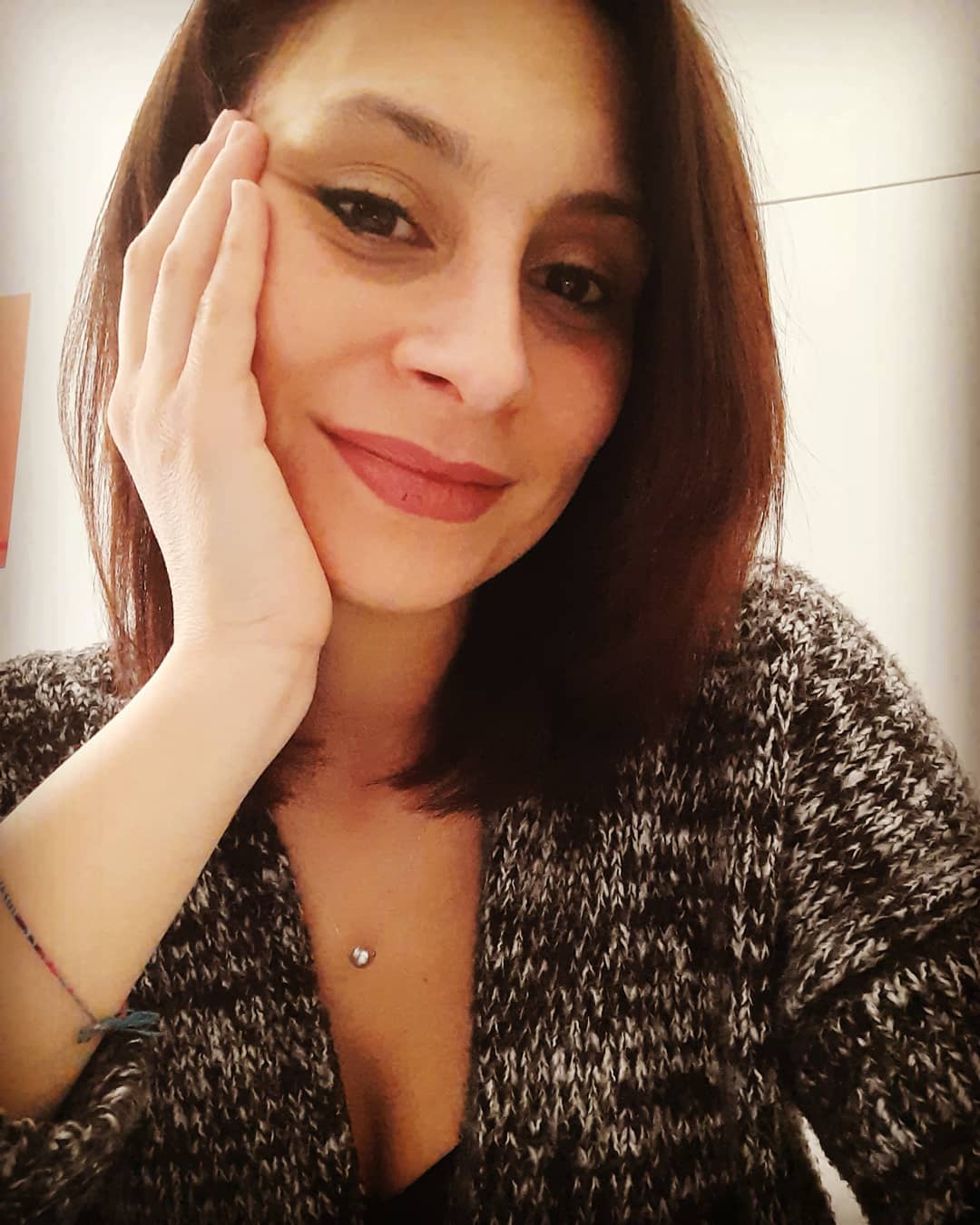 Alba
Angelucci
Dr. Alba Angelucci, holds a postdoc in Sociology. She lectures in "Sociology of Gender and Family" and has research experience on diversity, inequality, intersectionality and gender.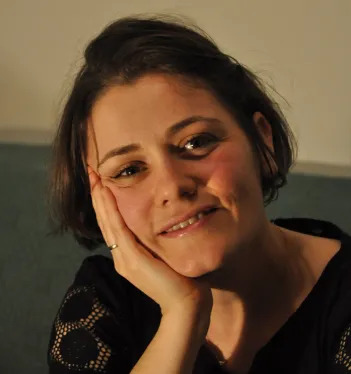 Gül
Ince-Beqo
Gül Ince-Beqo holds a co-tutelle PhD in Sociology, Organization and Culture from the Catholic University of Milan and the Regent's University of London. Her research interests include, but are not limited to family migration, migrant integration policy and gender. She conducted a year-long policy research at the CNEL (Italian National Council of Economics and Labour) analyzing migrant integration policy frameworks in six European countries. Subsequently, she obtained a one-year research grant at the University of Bari as part of the "Prevenzione 4.0" project on migrant health protection in the Puglia Region. She is currently working with ICMPD as a diaspora expert within the "Econdias" project.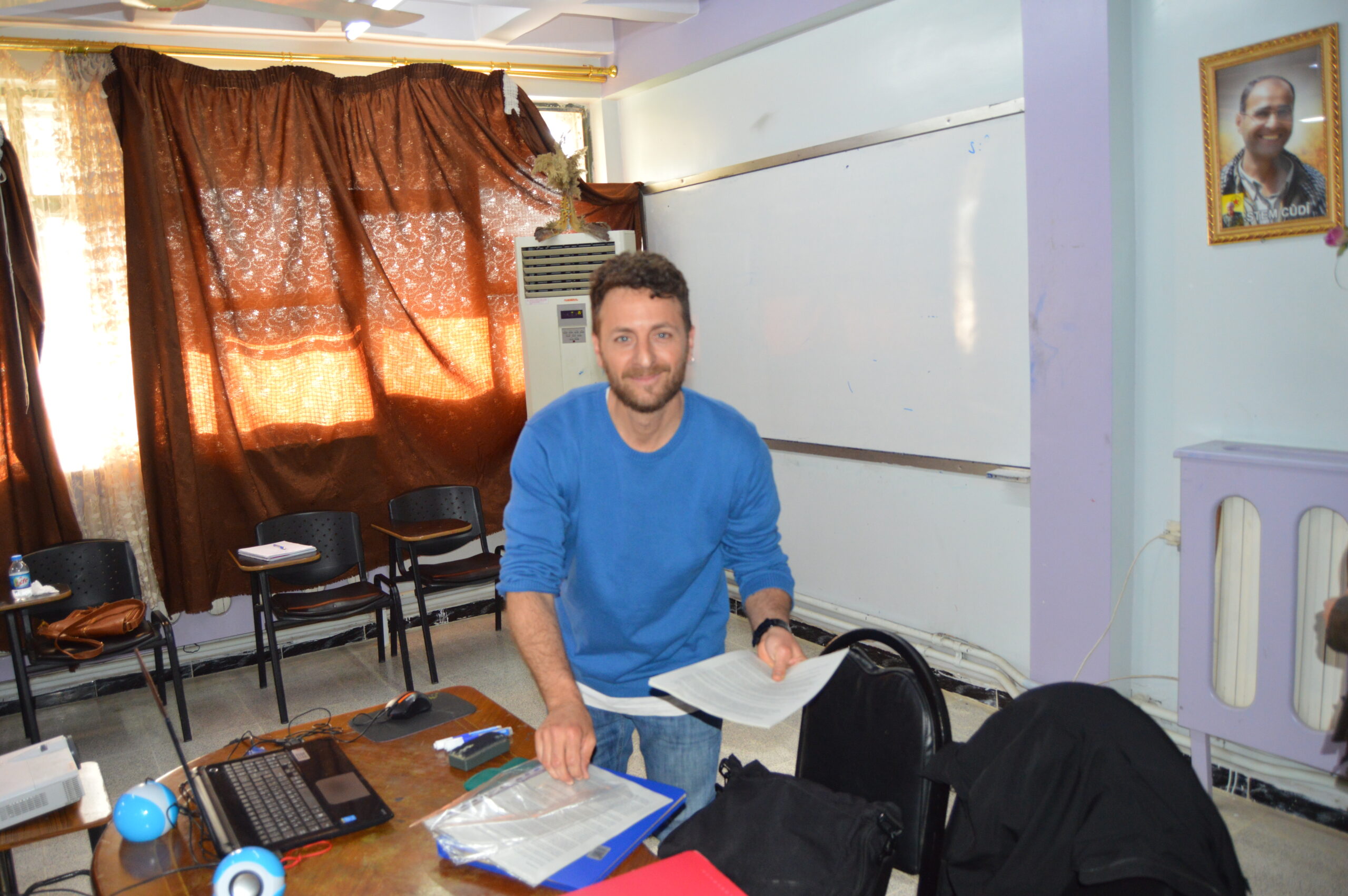 Vittorio
Sergi
Vittorio Sergi is a research fellow in Sociology at University of Urbino – Italy and works as a public-school teacher in Philosophy and Social Sciences in the province of Ancona, Italy. He holds a B.A. in Philosophy, a Master-level degree "Tirocinio Formativo Attivo" at the University of Urbino, Ph. D. in Philosopy and Politics at the University of Napoli "L'Orientale" and Ph. D. in Sociology at the Autonomous University of Puebla, Mexico. Vittorio is part of the editorial board of the quarterly review "Malamente" also online at www.malamente.info and of the online magazine "Qui e Ora" www.quieora.ink. He is also an activist in autonomous social movements in Europe since 1998.