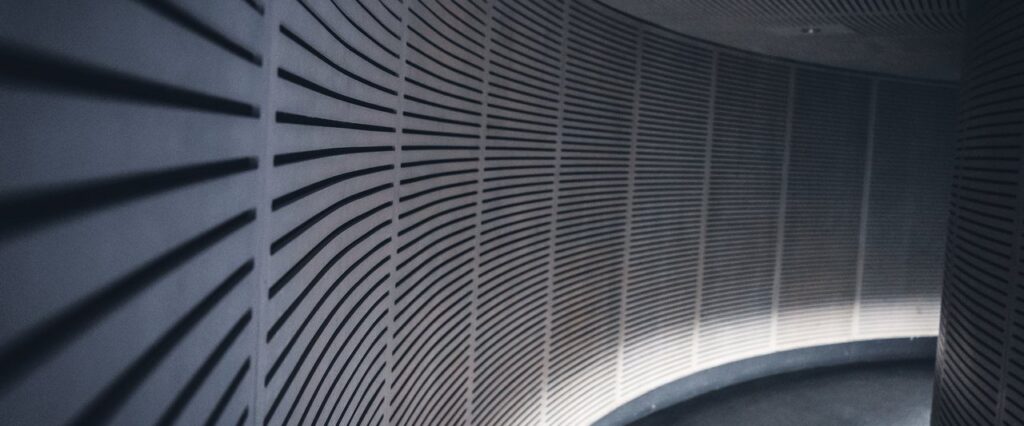 The Project
The Continugee Project is granted by the Hellenic National Agency (IKY) via the European Commission.  The Coordinator of the Project is National and Kapodistrian University of Athens, Greece and the consortium is consisted of the Scientific Society for Social Cohesion and Development, (EPEKSA), Greece, Fachhochschuele Kiel, Germany and University of Urbino, Italy. The Continugee Project is a three-year KA2 Erasmus+ Strategic Partnership in the field of Strategic Partnerships for school education. The Consortium's objectives are: a. taking into account the present condition of refugee children and adolescents from the Reception areas to the places of "permanent" settlement, b. study best practices for the above-mentioned issues, c. develop a needs-based curriculum and an in-service training program and implement it in schools and education institutions of participant organizations, d. taking into consideration the local conditions and aiming at maximizing the European value along with refugees linguistic and cultural background of such interventions. is to successfully build the necessary guidelines and training material that will allow practitioners and stakeholders to facilitate the smooth integration of students and scholars in Higher Education and society.
The provision of this educational orientation to newcomers from various linguistic and cultural backgrounds, creates the need for the development of an effective curriculum, and the professional development of educators in order to teach them the European values through/via school courses, adopting existing resources and/ or valorizing their own as well as student's educational, linguistic and cultural repertoires using teaching strategies which would actively engage refugee students, many of which have never attended school or have been away from school for a long time, usually years.
Second, given the fact that in most cases the borderline Member State which was the refugee point of entry to the EU will not be the place of their final settlement, there is the need to ensure a degree of continuity in content and form of the education services provided and to facilitate their educational integration.
The aim of this proposal is to contribute to the improvement of refugee children education by developing a common European reference framework for awareness raising and cultivation of European values for educators who work with refugee students both in countries of "first reception" (i.e. Greece, Italy) and in "destination" countries (i.e. Germany). The Reference Framework would be a significant step for ensuring the continuation of the educational process for refugee students in the process of relocation though:
Developing the idea of 'European Identity and Belonging', in ways which are meaningful and relevant to children's personal attributes and backgrounds.
Encouraging and building on students' educational, personal, linguistic and cultural capital, and their educational experiences, for children who have been schooled before leaving their homeland or during their refugee journey.
Creating a European space for the transmission of shared values as a vehicle for connecting the educational practices they experience from country to country to their final destination, and
Educating teachers of refugee children, on the proposed European Framework, developing their awareness, and enabling them to employ relevant principles, ideas, practices and materials in their classrooms.
The Objectives of the Program are:
To take stock of the state-of-the-art of practices in refugee education with special reference to citizenship, fundamental rights and values education in Europe and in parts of the world which have encountered and / or addressed similar problems.
To identify and assess the learning Study how European values emerge from existing formal education policy documents (curricula, books, educational material).
To identify and analyse the needs of refugee students concerning European values, citizenship and rights education, in order to create a 'unified' operational Reference Framework for refugee education.
To identify and assess the needs of teachers for professional development in refugee education with special reference to values, citizenship and rights education, and propose a relevant and effective Reference Framework.
To study how European values and rights education emerges from existing education policy documents and how it is reflected in school education and learning (curricula, textbooks, instructional material, instructional practices, educational arrangements concerning learning and assessment).
To identify and leverage good practices, based on state-of-the-art approaches and educational practices and needs assessment of refugee children, that facilitate, promote and strengthen the development of European values and rights education.
To develop awareness and skills of educators on the "culture" and implementation of appropriate practices to promote European values.
The target groups are: a) school education teachers working either in "Reception Classes for the Education of Refugees" or in schools with refugee students, and b) students with refugee status either in reception classes, or in mainstream classes in schools of the host countries.
Intellectual Output O1, State of the Art
Description:
the study of existing educational policies towards refugee children and their teachers; b. comparing with other countries and identifying both obsolete and state-of-the-art policies and practices.
Deliverables:
Intellectual Output O2, Needs analysis and assessment (European Values, Teaching Approaches, School Integration)
Description:
The aim of this work package is to identify, analyse and assessrefugees' educational and communicative needs. Research data and results will inform the axes of refugee children and their teachers in the context of creating an educational landscape that could effectively integrate the values of common reference for European culture in refugee education.
Many refugee students study for a limited time in countries located at the boarders of European Union (i.e. Italy, Greece) and then move on to others countries in Mainland and Northern Europe (i.e. Germany) their studies often are often fragmented, overlapping or omitting vital knowledge, and at the same time students face gaps or deficiencies in the process of recognition of previous periods and contents of study, (i.e. acquired knowledge, skills and competences) due to the "continuity deficit" among the European educational systems.
Deliverables:
Three National Reports on Needs Analysis Results (one per country)
Synthetic Report on Needs Analysis Results
Participation in a conference and writing a scholarly article with the analysis and results of the research
Intellectual Output O3, Good Practices
Description:
The purpose of this work package is, based on the findings of the needs analysis and assessment, to seek and highlight good practices towards integrating European values and values education in the education of refugee children from a. European countries in general and b. the European countries which particiate in this proposal. Gathering experiences on good practices can be combined, in addition to a. literature review on existing guides and reports, b. exchange of educational and research visits and, c. the creation of an educational platform for Knowledge exchange through different actors.
Deliverables:
A Guide to Existing Good Practices for Integrating Students with Refugee Experience in Greece, Italy and Germany
Development of the common reference of European values for students integration
Organizing and conducting a workshop
Intellectual Output O4, Developing Educational Actions for Teachers Involved in Education of Students with Refugee Experience [Training Guide, Educator's Training Pilot Application]
Description:
This deliverable consists of the below stages:
Development of a training programme (including relevant study guides, training materials and suggested instructional material and teachers' guidesl) based on the findings of the research in order to promote and see in practice the common reference framework of European values). The training programme will be delivered to selected teachers in participant countries, both through face-to-face training sessions and through distance learning techniques (synchronous and asynchronous).
The specific aim is to develop and implement coherent training activities aiming at:
raising educators' awareness of European values,
developing teachers' competences for the implementation of good practices that promote European values within an integrated education framework.
Pilot implementation of educators training
Training of educators involved in refugee education is one of the most crucial needs both in the Greek educational context and in the wider European context. Refugee education is a new reality in education and affects the whole school community. Teachers as members of the community have to adapt their teaching to new circumstances for an inclusive education.
Deliverables:
Development of the training guide
Report from the implementation of training
Report from the implementation of the pilot implementation
Writing a scholarly article or attending a scientific conference with the results of training and pilot implementation
Intellectual Output O5, Construction of Educational Platform as a Vehicle for Shaping and Disseminating Educational Material
Description:
The purpose of the work package is to develop an educational platform, which will be used
as a hub of communication, i.e. through the creation of a forum for educators interaction of teachers, especially through their training period adopting the common framework for raising awareness of European values.
as a place for gathering, organizing and effectively disseminating project material.
Deliverables:
Educational Platform
Workshop to present and promote the educational platform
During the Project
The project seeks to have a direct multiplier effect on a sufficient number of educators involved in refugee education in Greece and in all partner countries participating in the program and their students. This will be achieved through workshops and dissemination activities organized for teacher's training as well as from partner countries meetings. In particular, educators are expected to be trained in refugee education with special reference to European values education, in participating countries. The development of expertise will then benefit greatly the education of refugee students.
In addition, the online educational platform will be a 'forum' for discussions that may inform and raise, due to its digital form, a large number of agents involved in refugee education such as educational policy-makers, teachers, managers, non-formal actors in education, etc. This dimension seeks to encourage debate on the development of a European culture as well as the identity of the European citizen.
After the completion of the Project
The development of the training material is expected to multiply and affect a large number of educators involved in refugee education around the world and consequently the education of refugee students. The transnational nature of the guide could reinforce this condition.
Another indirect influence of this project is the development of educational policy proposals to include a coherent framework for raising (European) values in school curricula for students with refugee experience.
Finally, partnerships with other countries are expected to create a network of experts with frequent communication during the program. The aim is also to maintain this network through the organization of workshops or thematic workshops after the completion of the project.