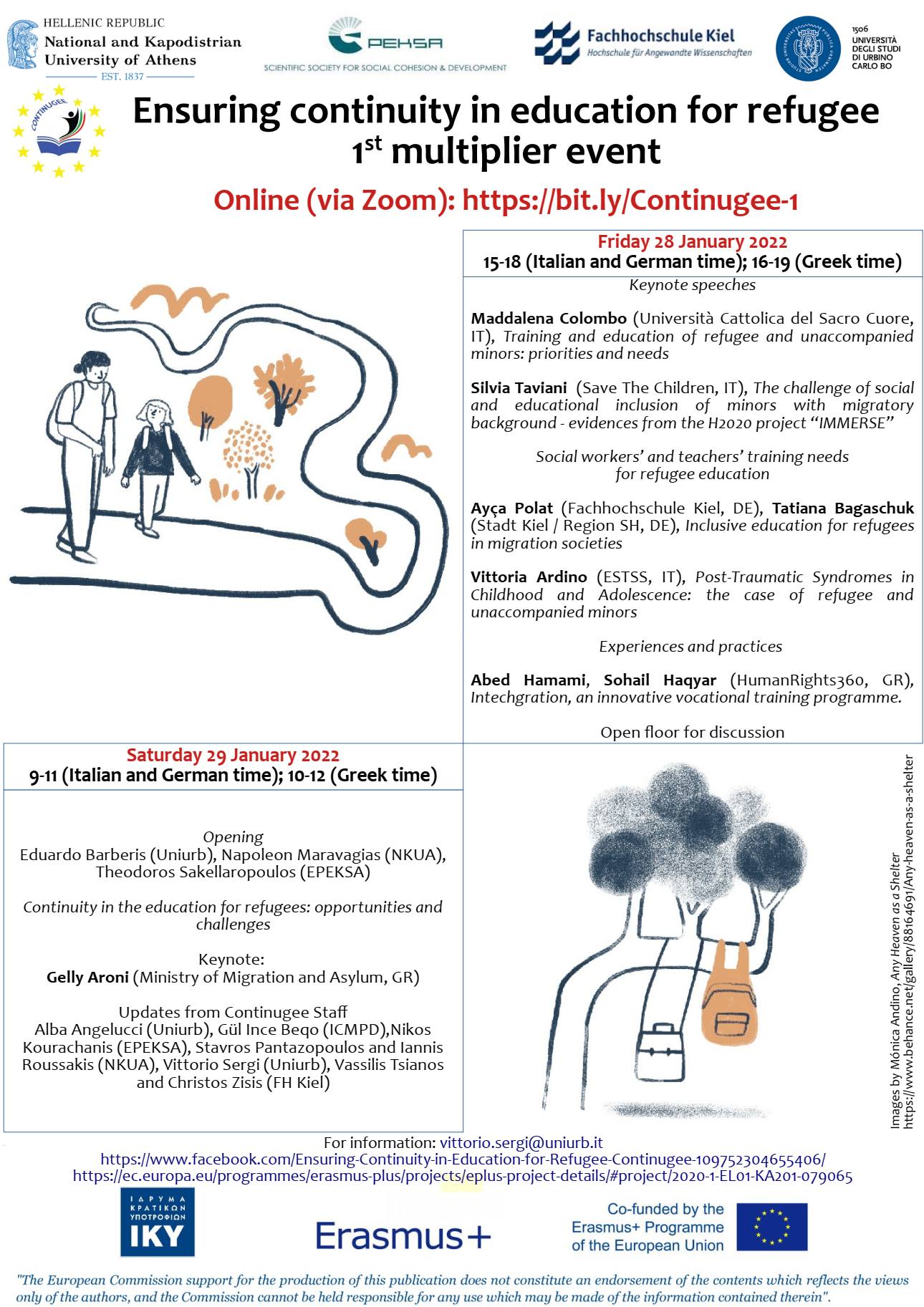 The first Multiplier Event of the project Ensuring Continuity in Education for Refugee» (Continugee), which is co-funded by the Erasmus+ Program of the European Union, was successfully completed.
The Multiplier Event, led by Urbino Carlo Bo University, Professor Eduardo Barberis, was attended by researchers, university professors, members of the society and educators.
The topics discussed were: Training and education of refugee and unaccompanied minors, the social and educational inclusion of minors, Inclusive education for refugees in migration societies and Post-Traumatic Syndromes in Childhood and Adolescence.
Watch the two sessions on YouTube
28/01/2022:
29/01/2022: