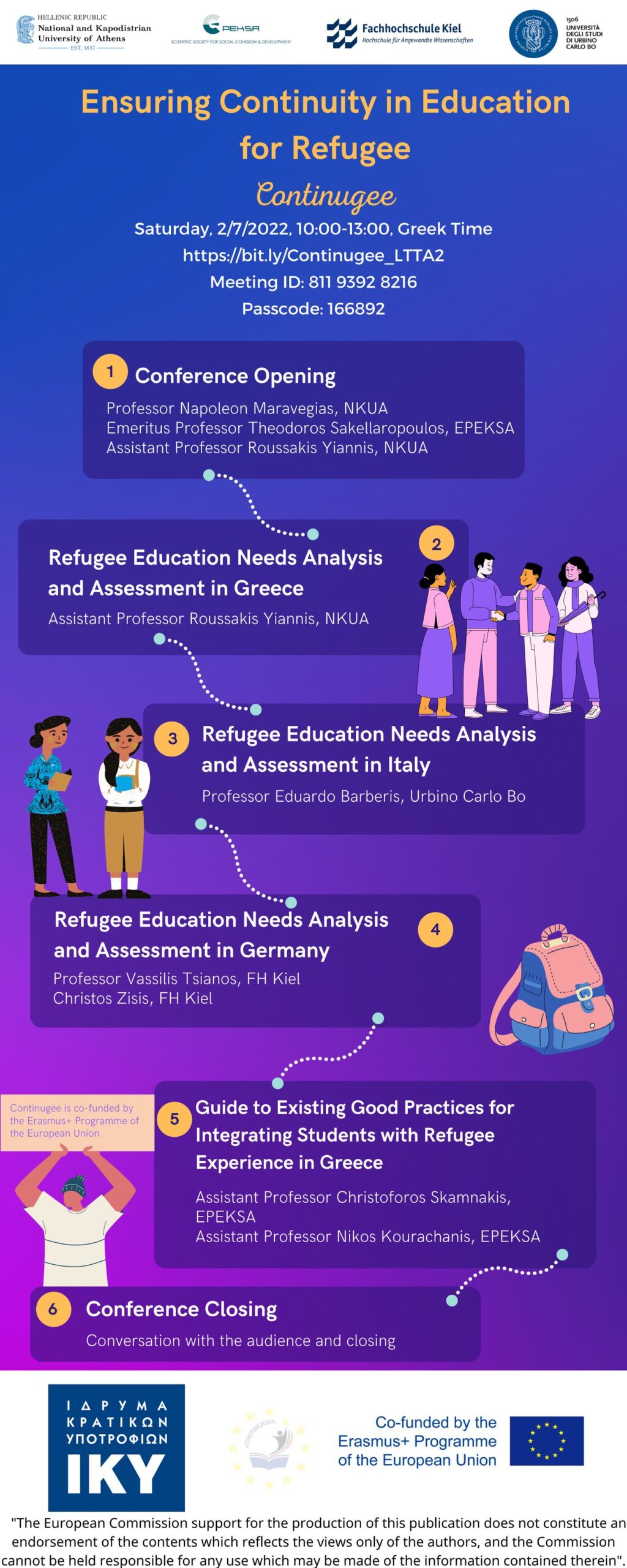 On July 2nd, the second LTTA of the project Ensuring Continuity in Education for Refugee» (Continugee), which is co-funded by the Erasmus+ Program of the European Union, will take place.
The LTTA, will be hosted virtually by the National and Kapodistrian University of Athens.
The LTTA will cover the research deliverables of Intellectual Outputs 2 and 3, with presentations by researchers of the participating partners.
The conference will start at 10:00, Greek time, having Professor Napoleon Maravegias (NKUA), Emeritus Professor Theodoros Sakellaropoulos (EPEKSA) and Assistant Professor Yiannis Roussakis (NKUA) address a brief welcoming.
Presentations will be hosted by: Assistant Professor Roussakis Yiannis (NKUA), Professor Eduardo Barberis (Urbino Carlo Bo), Professor Vassilis Tsianos (FH Kiel) and Christos Zisis (FH Kiel), Assistant Professor Christoforos Skamnakis (EPEKSA) and Assistant Professor Nikos Kourachanis (EPEKSA).
The event will be concluded following discussion with the attendees.
You can watch it online via the following link: